We offer you more than just a typical law firm at
Sidhu Law Office

Real Estate Law - Commercial & Residential
Whether you are the buyer or seller in a real estate transaction, it is always a good idea to have a qualified and knowledgeable Real Estate Lawyer in your corner.

Family Law
As a family law lawyers we will help you understand the strengths and weaknesses of different legal actions and methods to help you decide on your best course of action, tailored to your individual needs and wishes.

Person Injury Law
A personal injury lawyer is a lawyer who provides legal representation to those who claim to have been injured, physically or psychologically, as a result of the negligence or wrongdoing of another person, company, government agency, or other entity.
---

Civil Litigation:
Our civil litigation services include: A) Contract disputes B) Employment law C) Debt Recovery D) Professional Negligence E) Real Estate F) Family law G) Intellectual Property Trademark Copyright and Patent Law

Immigration Law
We offer immigration services to all major categories like Permanent residence - express entry, Work permit applications, Spouse sponsorship, Parent and sibling sponsorship, Labour Market Impact Assessment (LMIA)

Criminal Law:
Our lawyers also have experience handling criminal appeals--both crown appeals of sentence and acquittal and Defence appeals, Domestic Assault, Sexual Assault ,other Violent Offences and Young Offenders, We offer Services in various languages:
About Kuldeep Sidhu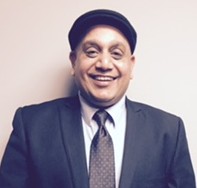 Kuldeep S. Sidhu was admitted to the Alberta Bar in 2015 after the successful completion of the Certificate of Qualification from NCA, Ontario in 2013. Credentials: Symbiosis International University's School of Law Bachelor of Laws (LL.B.) 1998. ILS Law College, Pune. Bachelor's in Social Legal Sciences (B.S.L.) 1996. Did his initial Schooling at YPS Patiala.
Other Services Offered
Notarial Services
Wills & Estate Planning
Arbitration and Mediation Services
Family Counselling Services
Corporate Law
Employment Law
Marriage Annulment
Special rates for Drivers
Services offered in English, Hindi, Punjabi, Urdu, Bengali, Marathi and French.
---